What is Couples Therapy?
EFT, Gottman Method, and Other Methods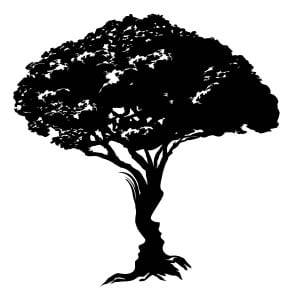 How Does Marriage Counseling and Couples Therapy Work?
By Richard J. Loebl, LCSW, BCD
When couples need help due to relationship distress they are often unsure about where to go – and confused by the different services available. What are the differences between marital enrichment workshops, marriage counseling and couples therapy? Couples may hear about a bewildering array of relationship counseling methods, from the Gottman Method to EFT and Imago. What are these methods, how are they different from each other, and what's most effective?
Types of Couples Therapy and Workshops
o Couples Therapy – This term is used interchangeably with marriage counseling, relationship therapy, and couples counseling. All of these terms refer to the most common type of therapy for couples – generally weekly or biweekly sessions for all types of couples, married or unmarried. When couples experience serious relationship distress, couples therapy is generally the "treatment of choice." Couples therapy is a type of counseling or psychotherapy that helps couples to understand their conflicts and problems and to improve the relationship.
o Brief Intensive Couples Therapy – This type of marriage or relationship counseling was developed by the Relationship Center of South Florida. The package of services for couples include a full day (Friday or Saturday) of assessment, educational information, exercises and intensive therapy, and six 90-minute follow-up sessions. The full day session is highly effective for couples who want to jump-start the process of healing and relationship repair. And the package price is considerably less than the normal hourly rate for couple's therapy.
o Workshops and Retreats for Couples – A wide range of workshops and retreats are available for married and unmarried couples. Some of these workshops are referred to as marriage enhancement, couple's retreats, marriage boot camps, and others. They are usually held on weekends and include educational information and experiential exercises to help couples identify and understand specific types of relationship distress, and to begin the process of improving their relationship.
Our Center offers weekend workshops and weekend intensive counseling sessions for couples. We use a combination of EFT, Gottman Method, and other methods in our intensives and workshops (see below).
State-of-the-Art Couples Therapy Methods
Couples therapy is a relatively new and emerging practice. During the past 25 years, there has been an explosion of research and development regarding relationship distress and treatment methods for helping couples. The following methods are considered to be the current state-of-the-art in couples therapy.
1. EFT – Emotionally Focused Couple Therapy – The best research available to date shows that EFT is the single most effective type of couples therapy. Developed primarily by Dr. Sue Johnson, EFT helps couples to identify and understand their relationship dance (cycles and patterns of emotional reactivity). Couples are then guided toward a deeper understanding of underlying feelings and unmet relationship needs that drive the dance. The EFT therapist guides couples toward de-escalation (reduced fighting and conflict), reconnection, healing and compassion. Our Center specializes in EFT methods, and our counselors and therapists have completed advanced training and supervision in EFT. For additional information about EFT, see their web site at www.iceeft.com.
EFT is based on the new science of love, attachment and relationships. The emerging field of interpersonal neurobiology has revealed that all humans are "hard wired" for a deep level of emotional and physical attachment. Successful relationships are based on secure attachment – a close bond of emotional depth which is safe, secure and consistent over time. We need a partner who is emotionally and physically available, responsive to our needs, and engaged with us in a caring and meaningful way. Relationship distress is caused by a lack of connection, unmet needs, and real or perceived emotional injuries during times of tension or conflict. Arguments, fighting and distance in the relationship result in insecure attachments, and a pattern (dance) of emotional reactivity develops.
Numerous research studies now show that EFT – Emotionally Focused Couple Therapy is the most effective type of marriage counseling and couples therapy. Our Brief Intensive Couples Therapy, workshops and weekend intensives are based primarily on EFT theory and methods. Our workshops are also based in part on the Hold Me Tight workshops developed by Dr. Sue Johnson and other EFT therapists.
2. Gottman Method – Developed by Dr. John Gottman and others, this method is based on over 40 years of research with more than 8,000 couples. Dr. Gottman and his wife, Dr. Julie Gottman discovered several critical factors that determined levels of marital satisfaction. They found that negative patterns of criticism, contempt, defensiveness, and stonewalling are predictive of relationship distress and divorce. Positive relationship
skills can be developed, and lead to higher levels of relationship satisfaction – such as accepting influence, approaching conflict in a soft and gentle manner, nurturing the friendship with "love maps" and other methods, and practicing relationship repair behaviors.
Dr. Gottman endorses the EFT model for couples therapy, and finds it to be consistent with his research into marital satisfaction. Our Center incorporates his findings and methods in our couples therapy, workshops and intensives.
3. Imago – Perhaps the next most popular type of therapy for couples, Imago was developed by Dr. Harville Hendrix. Imago is based on the theory that we unconsciously choose a partner based on unresolved childhood struggles. The Imago method is primarily based on a communication protocol. Partners face each other and use active listening techniques to deeply and empathically understand each other's feelings and needs. Imago methods have not been validated by scientific or medical research. In fact, Dr. Gottman's research shows that communication by couples about their relationship distress is not effective, and often counter-productive. Therefore, our Center does not practice or recommend Imago methods.
4. Other Methods – Our Center is influenced by and utilizes other findings and methods developed by some of the most accomplished experts in relationship distress and couples therapy. Examples include Terrence Real, who developed REAL – Relational Solutions and Relational Life Institute; Michelle Weiner-Davis, author of Divorce Busting, who developed a solution-oriented approach to marriage counseling; and Dr. Esther Perel, an expert on love, desire, security and independence in relationships.
How Does Couples Therapy Work?
Couples therapy is highly effective in helping couples to reduce relationship distress and improve loving connections and partnerships. Research findings have identified the 3 most important healing forces in couples therapy and marriage counseling.
* Relationship With the Couples Therapist – Most people report that couples therapy was helpful and effective when the therapist was authentic, open, non-judgmental and deeply understanding and empathetic. Those who are most satisfied with their therapy say that the therapist fully understood them and their struggles. The couples I've worked tell me that they deeply appreciate it when I give them honest feedback – and sometimes I challenge them by pointing out patterns and behavior that create problems and contribute to conflict and distance in the relationship.
* Corrective Emotional Experience – Some of the most important moments in couples therapy occur when couples are able to express their deepest feelings with non-blaming "I statements" – for example, "I feel so alone, like I'm the last thing on your list." Or, "I loved you more than anything or anyone, and now I feel like you're always disappointed in me." When the feelings are deep and authentic, these conversations are guided toward a deeper understanding of relationship patterns with compassion and empathy.
* Positive Relationship Skills – Very simply, replacing old negative reactions with positive relationship actions. Examples include daily relationship rituals such as compliments, loving remarks, and signs of affection; practicing unconditional positive regard and acceptance; showing appreciation and gratitude; respecting boundaries; asking to have your needs met in a positive manner; etc.
Even the most disturbing and unrelenting types of relationship distress can be transformed into relationship success and satisfaction with effective couples therapy. This is our primary specialty at the Relationship Center of South Florida. For further information about marriage counseling, couples therapy, our brief intensive couples therapy package, workshops and weekend intensives, please contact us today.