Create loving connection, trust and partnership.
Master the new science of love, and the art of relationship.
Proven Benefits for Relationship Success
Intensive sessions accomplish more in less time – traditional couples therapy requires a minimum of 3-6 months
Connections integrative model combines the most effective couples therapy methods
Uniquely tailored program components, individually designed for each couple
Use of proven tools and techniques to improve communication, intimacy and partnership
Follow-up marriage counseling or relationship coaching
Beautiful South Florida location with world-renowned beaches and resorts

"This program is something that any couple can truly benefit from, no matter how young, old, new or ongoing your relationship is. It awakens the connection and the love between partners that can sometimes get buried and forgotten…

T.B.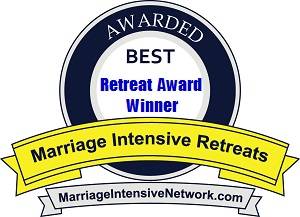 The Connections™ Approach to Relationship Distress
Relationships are challenging and painful at times. Relationships are injured by too much conflict, fighting, and resentment – and sometimes the walls go up with an emotional and physical distance. The powerful feelings we experience in distressed relationships are universal. We may react with blame, anger and shutting down. Then our spouse or partner reacts to the anger and distance, and this creates a reactive pattern – a relationship "dance". The specific problem areas that we address in our retreats and intensives include:
Conflict, power struggles, and angry escalations
Patterns of complaining, blaming, and defensive reactions
Shutting down, emotional and physical distance, and lack of communication
Intimacy and sexual problems
Infidelity and affairs (including problems like sexual addiction)
Trust issues, insecurities, feelings of betrayal
Parenting issues (and problems with blended families)
The Connections approach to relationship distress is based on the new science of love and relationships. Recent advances in neurology and research studies of relationship and marital satisfaction reveal how our brains are hard-wired for a deep level of emotional attachment to others.
Methods & Goals
Our state-of-the-art counseling methods are based on scientific studies and research findings. Our integrative approach combines the most effective methods available today, including EFT (Emotionally Focused Couples Therapy), experiential methods, behavioral couples therapy, and humanistic therapy.
Connections – Our 3-stage Integrative Couples Therapy model:
Discovery – Identify specific problems and relationship patterns, and the feelings and unmet needs that drive the cycle of distress. Discover learned relationship styles and beliefs from childhood influences (using the Circle of Re-creation exercise).
Relationship Repair – The cycle of distress is clearly identified using the Relationship Dance exercise. With this new understanding, conflicts are reduced or eliminated, and couples learn to reconnect with empathy and compassion. New relationship patterns are created so that partners can identify and understand each other's feelings and needs. When there has been infidelity or other breaches of trust, this stage includes methods for healing emotional injuries and re-establishing trust.
Partnership & Creative Solutions – We help couples foster trust and collaboration with new communication patterns and problem-solving methods. Loving bonds are maintained with new conversations about core feelings and basic needs. New solutions to old problems creatively evolve from these conversations.
Throughout this process, couples are guided through several corrective emotional experiences. These powerful experiences are the most healing aspects of our program. Our primary goal is to facilitate these vital moments of change for couples. Other goals include improving communication, learning how to manage conflict productively, and improving all aspects of intimacy.
"We both learned a lot about ourselves and about each other. Implementing what we learned has made a difference in our relationship and alleviated much of the tension in our home.

E.M.
Connections™ Staff – Program Counselors, Therapists, & Coaches
The Connections program staff has many years of training and experience in relationship and marriage counseling. All of our intensives are conducted by both a male and a female therapist. All counselors, therapists, and coaches have worked extensively on their own personal growth and development in therapy and personal growth workshops.
Richard J. Loebl, LCSW, BCD is the Founder and Director of the Relationship Center of South Florida and is a Board Certified Psychotherapist with over 30 years of experience. He has conducted retreats and intensives for over 15 years and is the creator of the Connections program.
Mark Levinsky, MS, LMHC has been supporting, advising and transforming others professionally since 1986. He is a licensed psychotherapist, a life coach, and a Certified Instructor for a personal development seminar. With an intuitive sense for helping others, Mark has always taken pride in his ability to assist individuals and couples in personal change.
Gerda Anna Muyen, LCSW is a licensed therapist with over 20 years of experience. In addition to her private practice, she taught a 30-hour weekend self-development seminar for over 10 years. Gerda's primary specialty is couples therapy. She teaches couples to enhance or save their relationship by being open, attuned and responsive to each other – a meeting of two 'souls'. This shift enables the couple to create a much deeper, loving connection.
Amanda Patterson, LMHC, CAP, NCC is a couples counselor and psychotherapist with years of experience in helping couples rediscover their passion, learn new ways to communicate and resolve childhood issues that impact relationships. She is a therapist and coach for a personal development seminar. Amanda is a Certified Addictions Professional and National Certified Counselor.
Julie Shaikh, Ph.D., LCSW is an experienced marriage and couples therapist with a Ph.D. in Counseling and advanced training in Family Systems Therapy, Narrative Therapy, and trauma-focused CBT. She is an adjunct professor at FAU and Barry University, and she has a special interest in working with people who are recovering from infidelity. In spite of the many challenges people face, Julie believes that everyone has the ability to have a vibrant and meaningful life.
Janet Woodhouse, Practice Manager is the primary contact person for the Connections program. Janet conducts most of the pre-screening interviews for retreats and intensives. She facilitates the enrollment process and manages all aspects of scheduling, staffing, and communications with couples. Janet has many years of experience in the field of mental health and has been an active participant in personal growth and development workshops.
Connections™ Private Couple & Marriage Counseling Retreats, 2 or 3-Day Private Sessions
All Connections retreats are uniquely designed for only one couple at a time. These 2 or 3-day intensive sessions may be scheduled for Friday-Saturday and Sunday.
2-Day Intensive
Friday Day One from 1:30-6:00
Saturday Day Two from 9:00-5:00
Fee for 2-Day Intensive: $3,325
3-Day Intensive
Friday Day One from 1:30-6:00
Saturday Day Two from 9:00-5:00
Sunday Day Three from 9:30-12:30
Fee for 3-Day Intensive: $4,375
A 3-day intensive is suggested for couples who have separated or experienced infidelity. Or for couples who want to go beyond repair and new solutions to higher levels of personal and relationship development.
Follow-up marriage counseling or relationship coaching sessions are generally recommended. Our Connections staff are available to conduct distance coaching sessions via Skype or FaceTime.
"If you are looking to understand how to improve a relationship, this is the single best investment you will make. I recommend it whole-heartedly.

J.S.
Brief Intensive Couples Therapy Package for South Florida Residents
This program is recommended primarily for residents of South Florida because follow-up office sessions are included in the package.
This special package includes:
One full-day session on a Friday or Saturday, followed by six 90-minute follow-up couple's therapy sessions at our offices in Boca Raton. This package is a highly effective, less costly alternative to traditional, weekly relationship counseling.
Research studies show that successful marriage counseling and couple's therapy generally require 12-20 sessions. Over approximately 4-6 months. The Connections Brief Intensive Couple's Therapy package is generally completed in half that time.
Full-Day Intensive Couple Counseling Session: Friday or Saturday – 9:00 AM to 5:00 PM
Six (6) Follow-Up Couple Counseling Sessions: Each session 90 minutes in length
Please note that all 6 sessions must be completed within 6 months of the Friday or Saturday session.
Special Package Prices:
Friday Intensive Package – $2,995: (8 hours on Friday + six 90-minute follow-up sessions)
Saturday Intensive Package – $3,525: (8 hours on Saturday + six 90-minute follow-up sessions)
Payable in advance by credit card or personal check. There will be no refunds for unused follow-up sessions, and sessions not used after 6 months. Follow-up sessions canceled with less than 48-hour notice will be forfeited. Additional follow-up sessions may be scheduled for an additional fee.
Enrollment, Location & Resources
Pre-screening & Preparation
All couples who attend Connections™ programs are pre-screened by Janet Woodhouse or another member of our staff. Our goal is to recommend the best program for your specific needs. We prefer to speak to both partners in the relationship at the same time. Pre-screening calls are usually 15-20 minutes in length. We will ask about your current relationship situation, and we'll answer any questions you have.
Upon enrollment, we will send you confirmation and registration information, and we will ask you to complete a couple of questionnaires available on this website.
Payments and Cancellations
A deposit of 50% (or full payment if preferred) is required to reserve scheduled program dates. Full payment is due no later than 2 weeks prior to the scheduled program. Full refunds will be granted if cancellation is made more than one full month prior to the scheduled program. 25% of the 50% deposit will be refunded up to 2 weeks prior to the scheduled program. The Connections™ program is one of the most sought-after couples retreats available, often with a waiting list. Refunds cannot be granted within the 2-week period prior to the scheduled program, nor any time during or after the scheduled session(s).
Connections™ Workbook
All Connections™ participants receive a copy of our Connections: Workbook for Couples. This 97-page workbook (a $100 value) contains extensive information about marriage and relationships, the science of love and attachment, the nature of relationship distress, relationship repair, and creative solutions. The workbook also contains numerous exercises for couples, designed to improve understanding and create successful outcomes.
Priority Couples Enrollment
Location & Accommodations
Connections™ programs are conducted at our offices in Boca Raton, Florida. Boca Raton is a "destination location" – many couples extend their time in South Florida to create a memorable experience that includes the wonderful resorts and amenities available in our area.
The Center is located approximately 25 miles north of the Ft. Lauderdale-Hollywood International Airport and 25 miles south of Palm Beach International Airport. We are only 3 miles from the beach (15 minutes), in the Town Center area of Boca Raton.
Recommended Accommodations
A wide range of resorts and hotels are available in the Boca Raton area. For additional information, please contact our staff. We recommend 4 properties representing different levels of convenience, location, luxury, and rates, located within 5 miles of our offices.
Boca Raton Resort and Club
888-543-1277
Exclusive, elegant Waldorf-Astoria property on the beach, with spa, marina, golf, tennis, and world-class restaurants.
bocaresort.com
Waterstone Resort and Marina
561-368-9500
Newly renovated DoubleTree Hilton property, located on the Intracoastal Waterway, just across from the beach. Modern, stylish, with fitness center, sun deck, and updated waterfront pool.
waterstoneboca.com
Wyndham Boca Raton
561-368-5200
Boutique-style retreat, within walking distance of the Relationship Center of South Florida. Health-oriented, with natural and vegetarian dining options, a fitness and yoga center.
wyndhamboca.com
Renaissance Boca Raton Hotel (Marriott)
561-368-5200
Newly renovated, chic property with resort-type pool and spa. Located within walking distance of the Relationship Center of South Florida.
marriott.com/renaissance-boca
"We would like to sincerely thank you both for the weekend Intensive Retreat. You made us feel very comfortable thus allowing us to be open and honest regarding our issues. Your warm, professional and helpful style gave us the confidence we needed to express our innermost concerns. You also gave us tools and understanding with which we can use to help enrich our marriage.

L.D.

Boston, MA