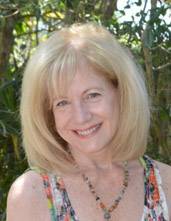 Psychotherapist, Counseling & Professional Coach
Nancy is a licensed mental health counselor, both in Florida and New York. She has been in private practice since 2006 providing therapy to individuals and couples. Nancy has held various adjunct faculty positions at universities in New York, including New York University where she received her Masters in Counseling Psychology. She is also a Certified Collaborative Divorce Coach.
After understanding her client's needs, Nancy provides therapeutic and practical help to translate emotional and cognitive insights into new ways of thinking, feeling and behaving. Nancy's focus is on the situation here and now, and on creating a new future (with the understanding that addressing unconscious motives, conflicts and patterns from early life experiences is also important).
Taking an active role in therapy, Nancy uses a wide range of interventions based on the client's need to enhance therapeutic outcomes and goals. Using behavioral modification techniques, Nancy helps clients modify behaviors they want to change. She uses cognitive-behavioral therapy (CBT) to help clients identify thoughts, assumptions and beliefs that contribute to their presenting problems. Working collaboratively with her clients, she helps them gain insights, tools and strategies to make changes in their lives while helping them discover their strengths and resources to better navigate and negotiate their world and enhance coping skills.
Nancy works with clients going through difficult life transitions, including pre-and post divorce counseling, dealing with loss, and making a career or job change. As a career counselor and coach, Nancy has helped hundreds of clients to manage their career and work lives, as well as preparing them to implement successful career and job changes. Her prior work as an executive in Human Resources, Recruiting and Employee Relations contributes to her ability to help clients in this area. She also specializes in helping women cope with various life transitions and life cycle issues. In addition, her clients include individuals suffering with anxiety, including social anxiety, as well as relationship, communication and interpersonal issues.
For couples, Nancy's goal is to help clients get back in touch with their emotional connection and create a more satisfying, happier relationship. Couples come to Nancy if they are having difficulty dealing with such issues as infidelity, communication problems, conflict and arguing, adoption and infertility, and any decision-making related to whether they should stay or leave the relationship.
"I became a psychotherapist and coach because of a passion to help people feel better about themselves and their lives. I can get to the heart of the issues and help couples or individuals get unstuck."