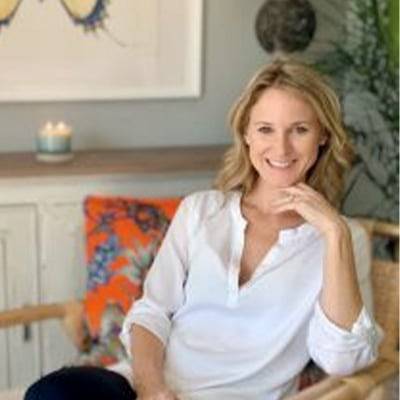 Individual & Couples Therapist
Over the last 10+ years, Julie has worked with men and women facing problems in their life related to trauma, domestic violence, substance use, eating disorders, marriage issues, and difficult life transitions. She has spent countless hours studying people, understanding the causes of human suffering, and what makes people feel better. In spite of the many challenges people face, she believes that everyone has the ability to have a vibrant and meaningful life. Her therapeutic approach is solution-focused and tailored to each individual and couple's needs. Here's what you'll get out of your work with Julie:
Through your sessions together you'll reconnect with what is important to you and where you want to be in life. Working with the resources and skills you already have, she'll design simple, concrete, and unique-for-you solutions that you can start on day 1 of therapy and each day after. You'll learn how to start asking yourself questions in your everyday life that will help you find solutions to your problems and take immediate action. You'll learn skills for healthy living, like how to calm yourself down and reduce impulsive behavior which will help you like yourself more and make your relationships more satisfying. You'll learn skills for communicating more effectively with your partner. You can expect to feel less shame, more optimism, more connection, and overall higher quality of life.
Julie is exceptional at creating a comfortable, safe environment, where you can work through the things that have been holding you back and move forward towards becoming the best version of yourself.
A Pittsburgh native, Julie completed her Bachelor's degree in Biology at the University of Pittsburgh followed by her Masters in Social Work and Ph.D. in Counseling at Barry University. Through her extensive academic and work experience in substance abuse and eating disorder treatment centers she received advanced training in Family Systems Theory, Narrative Therapy, Cognitive Behavior Therapy, Dialectical Behavior Therapy, and Trauma-focused CBT. Her clinical interest is working with people who are recovering from infidelity. She is an adjunct professor in Social Work and Mental Health Counseling at Florida Atlantic University and Barry University as well as a Qualified supervisor for social work, mental health, and family and therapist registered interns.
In her free time, she enjoys hot yoga, offshore fishing with her husband, tending to her backyard garden, and volunteering in the Boca community as a member of the Junior League. She is an avid adventure seeker and has completed a 10-day silent meditation course and conquered her fear of jumping out of an airplane.