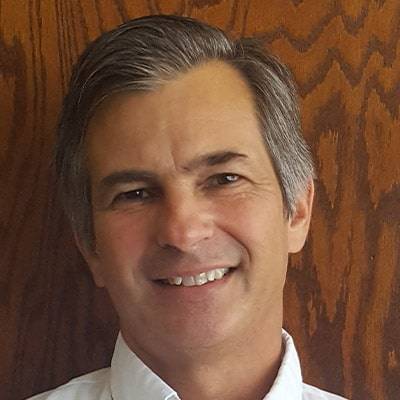 Licensed Mental Health Counselor  MH2073
John Imperatore graduated from the University of Miami Counseling and Therapy Program. His core beliefs and approach include partnership and collaboration with clients, respect and gratitude for individual differences, and ethical practice based on the most current research on clinical effectiveness. His appreciation of diverse values – and diversity in the way people cope, adapt, make choices, and connect with others – influenced his career decision to transition from the world of finance and securities trading to mental health.
John's specialties include:
Men's issues
Relationships & couples therapy
Stress management
Anxiety and depression
Grief and loss
Life transitions (including separation, divorce, and career change)
John strives to honor each person's life experience, and to provide a safe, accepting and open space for clients to address barriers to living fully. Many times, in the struggle with life's ever-changing demands, we find ways to set discomfort and pain aside in order to act and choose effectively, resuming our path of development, love and achievement. Sometimes we become too distressed to carry out our roles, especially when we experience overwhelming trauma, loss or repeated invalidation.
We may react by developing ways to disguise or hide the pain and suffering. Social and cultural forces may lead us to internalize, stay silent and "get over" our problems alone. Coping strategies like avoidance are ineffective in these situations, often adding to our distress and dysfunction – and disrupt the process of healthy becoming. Our challenges in living are unique to us. The good news is these challenges are common, identifiable and treatable. Choosing and participating in a therapeutic relationship empowers clients to evaluate situations objectively, access personal strengths, and restore vitality for living fully.
John partners with clients to promote safety, self-understanding, experiential awareness, supportive relationships, and values-based actions. Over time and with practice, these forces can help to change the nature of our relationship with internal and external experiences.
Grounded in a caring and compassionate therapeutic alliance, John works with clients to develop individualized, adaptive, treatment plans. John is experienced in methods such as mindfulness, acceptance, emotional regulation, distress tolerance, psychological flexibility and perspective taking – drawn from evidence based approaches like Cognitive Behavioral Therapy, Motivational Interviewing, Acceptance and Commitment Therapy and Dialectical Behavior Therapy.