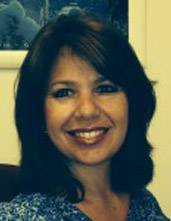 Licensed Psychologist
Dr. Diana Davidson is a licensed psychologist with over 20 years of experience in the field of mental health.
She specializes in psycho-educational testing, including gifted and learning disability evaluations, and individual and group psychotherapy for treating depression, anxiety disorders, personality disorders, psychotic disorders, and bereavement.
She utilizes an integrative mode of treatment, incorporating tools from various models of personality theory and development (Psychodynamic, Existential, and Cognitive-Behavioral), as appropriate for each individual client.
She is bilingual, and can provide services in English as well as Spanish.
Dr. Davidson believes that, at the heart of a successful therapeutic alliance is the core conviction that people are meant to learn, change, and evolve. Hardships and challenges in life form the impetus for growth, if managed successfully. A therapeutic relationship can be the catalyst for people to create meaning out of heartbreak and suffering. She is able to provide a spiritually-based counseling approach for clients that desire it. She can utilize hypnosis as a tool in treating various symptoms.
She earned her Doctoral Degree at the University of Miami, and her Masters Degree at the University of Central Florida. She completed an internship in Behavioral Medicine at Jackson Memorial Hospital in Miami, and has experience working with clients who are suffering from physical symptoms, in connection with emotional distress, and helping them to manage their physical complications more effectively.
She worked for several years in the school system, assisting children with psychiatric diagnoses to manage their behavior so that they were able to succeed academically and socially.
She has held positions as adjunct faculty at the University of Miami and the University of Central Florida, teaching psychology courses at the undergraduate and graduate level.