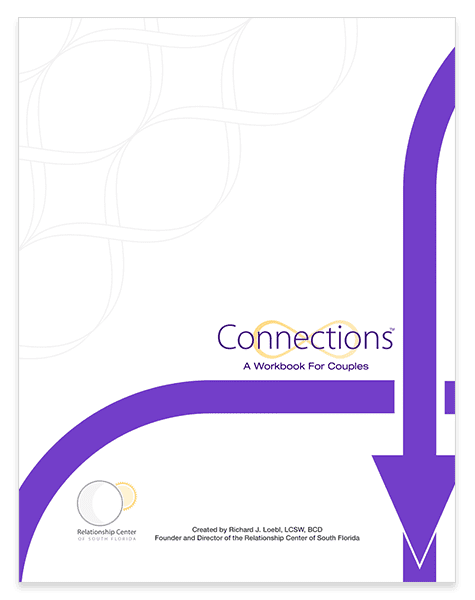 The Workbook That Has Helped Hundreds of Couples Reconnect
The same workbook from the award-winning Connections™ retreat and couples intensive program. For couples looking to create loving connection, trust and partnership.
$100 $2495
for a limited time
What To Expect In The Workbook
A modern approach to successfully strengthening relationships on a foundation of trust and partnership
Exercises that help unlock a new understanding of love and deep emotional connections to others
5 key sections that explore The science of relationships, relationship distress, individualism, behaviors and patterns, and repair and healing
Coil bound paperback – 96 pages
8 ½" X 11″ pages
Five major sections with narrative and exercises

The Science of Love, Marriage, and Relationship
The Nature of Relationship Distress
The Individual in the Relationship
The Relationship Dance
Relationship Repair and Creative Solutions

26 self-help exercises for relationship enhancement
The Connections™ workbook is not intended to be a replacement for marriage counseling and retreats, or couples therapy. For couples who are experiencing significant distress, conflict, and disconnection, we encourage professional couples therapy, and we hope you will consider our Connections marriage retreats and intensives.