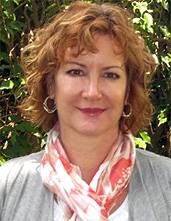 Licensed Mental Health Counselor
Susan Anderson is not accepting new clients at this time.
Susan Anderson is an experienced psychotherapist who works from a client-centered perspective. Her primary focus is to build trusting, accepting and collaborative relationships with clients. Her goal is to create a safe and effective counseling relationship to help people free themselves from their personal and emotional struggles in life and relationships.
Susan's primary specialties are individual and couples counseling, addiction and recovery counseling, and women's issues. Her integrative approach includes Gestalt therapy, cognitive-behavioral therapy, family systems therapy, mindfulness and other experiential therapies to help clients tap into the emotions that guide their thoughts and behaviors.
Susan works effectively with both individuals and couples at the center. She is adept at meeting the clients where they are and assessing what issues to address in therapy. Her clients learn how to challenge their thinking, get in touch with the emotions that drive their actions, communicate with others more effectively, and gain insight into themselves and loved ones in order to lead more contented, collaborative, intimate and enriched lives.
Susan specializes in working with those in recovery from addictions — including alcohol, drugs, and "process addictions" (such as compulsive gambling or spending, sex and love addiction, and other compulsive behaviors). Her "Advanced Recovery Services" work includes those who have completed residential or intensive outpatient treatment programs. This is often the time when underlying or co-occurring problems such as depression and anxiety can be effectively addressed. She also helps clients find the best treatment program to fit their needs when outpatient therapy isn't enough to break the addictive cycle.
A special interest and passion is Susan's work with the family and friends of people with addictions — both pre- and post-recovery. She draws upon personal experiences, as well as her training and experience in treatment settings, to bring understanding and empathy to the confusion, anger, fear, and daily challenges family members face during the recovery process. Susan works with family members and friends individually, and she provides couples and family counseling with people in recovery. She also facilitates group counseling for those in recovery, and for family members and friends.
Susan also helps clients with women's issues such as relationship problems, self-esteem and empowerment, sexual issues, and life transitions (separation and divorce, empty nest, career changes, aging and other transitions). In addition, she has advanced training to help to individuals struggling with obsessive and compulsive sex and love behaviors, and to their spouses who are faced with their own unique set of challenges. A history of trauma, such as childhood abuse, abandonment or neglect, and other relationship distress is often a major contributing factor in all types of addictions, and with women who struggle with depression, anxiety, and other emotional and behavioral problems. Susan helps people discover how painful and traumatic life experiences affect well-being and relationships, and how to heal these injuries from the past.
Susan completed graduate school in Mental Health Counseling with Honors, and is on the Executive Board of the Mental Health Counselors Association of Palm Beach County. She is dedicated to fostering positive growth and healthy change, and to work collaboratively to best serve each person's needs. "In counseling clients I believe my job is to work myself out of a job. My role as a therapist is to help clients gain skills and insight to help themselves so they can face stressors and challenges successfully on their own for the rest of their lives."