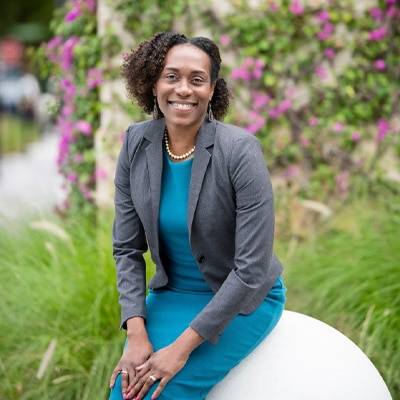 Psychotherapist, EMDR Therapist
Keisha Henry, MSW, LCSW, is a psychotherapist who works with adult women and men, adolescents, and parents. She has many years of clinical experience and specializes in:
Trauma recovery from childhood abuse and abandonment
Effective Parent Education
CBT (Cognitive Behavioral Therapy)
DBT (Dialectical Behavioral Therapy)
Keisha believes in a person-centered approach, understanding that a holistic, or "whole-person" approach brings relevance to all aspects of a person's life that impacts their well-being. This therapeutic approach preserves integrity, builds trust, understanding, and empowerment.
A native of Jamaica, West Indies, Keisha spent most of her formative years being raised in a diverse culture; yet one that emphasized male dominance and patriarchy. In Jamaica, children's emotional or psychological needs were often misunderstood or ignored. Keisha understands that these cultural and parenting failures occur across many cultures and impact children from all racial, ethnic, and national backgrounds. Women and children are often exposed to or victimized by traumatic experiences, resulting in anxiety, depression, and a compromised quality of life.
Keisha's passion and commitment to a compassionate person-centered approach were cultivated and shaped by observing these traumatic experiences early in her life and in her work.
Keisha has completed specialized training in trauma recovery methods – specifically EMDR (Eye Movement Desensitization and Reprocessing). In addition to EMDR, CBT, and DBT, Keisha also specializes in Recent Trauma Episode Protocol, Group Trauma Episode Protocol, and S.T.E.P (Systematic Training for Effective Parenting) for Parent Education.
Keisha completed her graduate degree in Clinical Social Work at Barry University, Miami Shores, Florida.