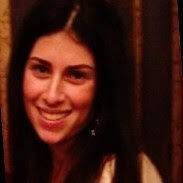 Licensed Clinical Social Worker
Karley Strouss is a Licensed Clinical Social Worker with 12 years of clinical experience and is licensed in both Florida and California. Karley received her Masters of Social Work from Loyola University, Chicago in 2011. Karley has worked with clients in different settings and capacities. She has worked with clients experiencing a wide range of mental health concerns and diagnoses including depression, anxiety, relationship issues, parenting problems, career challenges, bipolar disorder, addiction, personality disorders, and trauma. Karley has also worked with couples experiencing challenges within the marriage and assisting to develop effective communication patterns within the dynamics, as well as identifying shared values and avenues to meet those shared values.
Karley's therapeutic style is welcoming and warm. She believes in meeting a client or couple where they are at the current time and truly values forming therapeutic relationships while approaching each individual uniquely. Karley utilizes a variety of different therapeutic interventions, including Cognitive Behavioral Therapy (CBT), Acceptance and Commitment Therapy (ACT), Dialectical Behavioral Therapy (DBT), Solution oriented therapy, Strength based interventions, and Motivational Interviewing.
Karley is here to support and guide you through life's challenges. She strives to help each individual live a more fulfilled and content life. Karley is extremely goal orientated and works with individuals and couples on appropriate treatment goals within the therapeutic process.