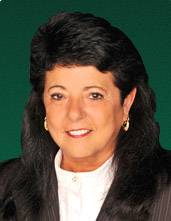 Psychotherapist & Counselor
Dr. Linda Visaggi is a licensed psychotherapist with over 18 years of private practice counseling experience. Her therapy specialties include relationships, women's issues, depression and anxiety, parenting, Asperger's, medical conditions, LGBT issues and anger management.
Dr. Visaggi holds two graduate degrees: one in clinical psychology from Southern California University and one in clinical social work from Florida International University. She is a seasoned counselor, educator and approved clinical supervisor for therapists. Dr. Visaggi has completed scholarly research and several publications in counseling, education and social skills training.
Dr. Visaggi specializes in psychotherapy that focuses on behavioral changes to improve the quality of life for individuals, couples, families and groups. She has special interests in working with people who struggle with various medical and dietary problems such as bariatric surgery patients and individuals diagnosed with diabetes. Her counseling and psychotherapy methods include proven, research-based strategies and interventions that transform difficult and complicated behaviors into responsible and manageable actions.
Dr. Visaggi believes the process of healing and personal growth is grounded in the relationship between individuals and between individuals and other groups. As a counselor, she helps people to understand their reactions to other people, situations and groups (such as families, the work place, etc.). Dr. Visaggi is sensitive to the way many life pressures and demands can actually help people to make changes that often seem so difficult. She helps people take the risk to do it differently.