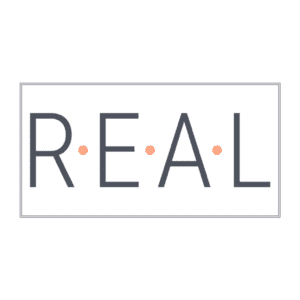 The REAL Approach: Resilience, Empowerment, Acceptance, and Love
By Richard J. Loebl, LCSW, BCD
Conquer self-defeating beliefs.
Achieve mastery over your emotional states.
Discover the true meaning of love.
Create personal empowerment and success.
Attain peace of mind and self-love.
Really? Sounded like false advertising to me. I was certain that this weekend "personal growth" workshop would be a waste of time. I was a practicing therapist for over 20 years. And after many years as a therapy client, I developed a deep understanding of myself. There were no more skeletons in my closet, and I already healed my childhood wounds.
I moved to Florida 20 years ago and needed to build a new practice. I met a woman at a networking meeting, and she told me that I would get referrals if I attended her personal growth workshop. I would have to be a student first, then I could be a therapist in the room. I told her I didn't need more personal growth. She smiled and said, "That's fine, you might get something out of it anyway".
So, I went – with a lot of doubt and cynicism. I figured that I knew everything they were teaching. I was wrong – and quite surprised. By the second day of this experiential course, I saw my childhood, my marriage, and my personal story in a whole new light. I was surprised at my powerful emotional reactions. And I learned a new language and a refreshing new approach to the personal angst that I had been denying. I made new decisions, and I felt empowered to create a new, hopeful, loving, and successful path, both personally and professionally. In short, this workshop changed my life.
Now I've been teaching this course for over 15 years, and I continue to learn and grow through this process. I'm happy to say that I'm an Instructor and Board Member for The REAL Courses, a weekend personal growth and development workshop in South Florida. REAL stands for:
Resilience – Our ability to cope and adapt emotionally and psychologically. When we are resilient, we can manage our lives, our feelings, and our relationships effectively during stressful situations. We can learn and grow from crises and traumatic events.
Empowerment – When we are empowered, we are confident and assertive. We know what we want – or we know how to make those choices. We are motivated to overcome obstacles, and to create a life of meaning and purpose.
Acceptance – "Pain is inevitable; suffering is optional." (Old Buddhist proverb.) Acceptance of pain helps to relieve the suffering. Acceptance of others brings love. Acceptance of problems we cannot change brings serenity.
Love – Our brains are hard-wired for love. We literally need love to survive and to thrive. We can learn to love ourselves and to open our hearts to love and to be loved by others. Love is the greatest stress reliever and healing energy in existence.
Five Steps to Personal Transformation
I've found that there are five fundamental steps for achieving personal growth and transformation:
Conquer Self-Limiting Beliefs – At The REAL Courses we uncover the true meaning of the definition of insanity (doing the same thing over and over again and expecting a different result). Our lives and choices are limited only because we operate on unconscious beliefs learned during childhood. For example, almost everyone experiences some type of emotional pain, loss, neglect, abandonment, or abuse growing up. The child learns counter-productive survival strategies to cope with these experiences. Negative belief systems develop because of those events and our own attempts to deal with them. Our self-limiting beliefs result in a victim mentality, a tendency to blame others, and other rigid, self-sabotaging opinions, assumptions, and expectations. At REAL we become aware of these often-hidden belief systems, and workshop exercises provide us with tools to conquer these beliefs (empowerment).
Master Emotional Agility – One of the most fundamental steps for personal growth is to learn the language and function of feelings. We talk about five primary feelings: mad, sad, glad, ashamed, and afraid. We connect the feelings we experience today with the same feelings we had growing up. Our emotional reactions – especially fear, anger, and shame – are road signs to our limiting beliefs, and to childhood wounds calling out to be healed. When our feelings are excessive, we may be regressing to an early childhood or adolescent state, and we may create drama. When we cannot manage our feelings effectively, we may feel overwhelmed and create chaos. When we can't feel things at all, or we inhibit our emotional response, we may be protecting ourselves with emotional rigidity and "character armor." When we experience our feelings with acceptance and a new set of beliefs, we begin to learn how to respond – instead of reacting (resilience).
Develop a Full Capacity to Love and Be Loved – As we transform ourselves, we develop empathy, compassion, and the ability to be vulnerable in relationships. We let go of the protections we learned growing up and develop trust in ourselves and others (acceptance). We learn to love unconditionally and to accept love from others without reservation. Through this process, I learned the true meaning of love, connection, and partnership with others. I know I still have much more to learn – and that's good news!
Embrace Responsibility and Become Empowered – Experiential exercises help us to let go of the victim mentality, to let go of blame and revenge, and to see ourselves and others accurately, without judgment. We let go of the need to do superiority (grandiosity) or the need to make ourselves small (inferiority). We let go of our sense of entitlement and our resentments, and we accept personal responsibility for our feelings, beliefs, decisions, and behavior. We are then free to empower ourselves to choose a successful path at home, at work, and in all our relationships. We learn how to use boundaries, assertiveness, forgiveness, and gratitude as tools to create a life of authenticity and effectiveness (we become REAL).
Practice Self-Acceptance and Self-Love – Years ago I thought the idea of "self-love" was a narcissistic, contrived, "new-age" fantasy. I was wrong (more accurately, I was influenced by negativity, judgments, and depression when I was a child). For many of us, self-love doesn't come naturally. The good news is that anyone can learn a healthy, balanced version of self-acceptance and self-love. We use mindfulness practices to monitor and correct the negative self-talk. We learn to identify and let go of the shame we inherited growing up. We replace shame (also known as self-contempt) with self-love when we love the child within us.
You can read more about The REAL Courses, review the schedule for upcoming weekends, and register for courses at TheREALCourses.com. Or you may contact us at our Center for additional information.